Invest in expert craftsmanship, because first impressions matter.
Great Web Design,
Not just pretty pictures
Your website is the face of your brand and the first touchpoint for your potential customers. That's why in these competition heavy climates, a well crafted website is so important – it can be your ⭐ employee, it's out there 24/7 promoting your brand, getting you clients, and it also does the heavy lifting and  processing tasks.
Here at Designsy we believe great design is not just a nice looking website with pretty pictures, but that it serves a purpose and a goal. Your business goals – be it brand promotion, lead generation or sales.
You have the vision, we have the design and expertise. Free up more of your time to focus on your business and let Designsy take care of your online presence. Our expert team will guide your business through the ever-changing digital maze.
Website Designs


For Businesses
All of our website designs are crafted from the blueprint up. We customise each detail of the website design to best help you achieve your business goals - like customer journey and user flow, which you just don't get from a copy/paste cookie-cutter template.
We offer the complete turn-key eCommerce service. Everything from stock availability, to shopping carts and payment facilities (Stripe & PayPal). Get streamlined and start selling with a Designsy eCommerce store today.
<BR><I>*eCommerce websites vary in pricing</i>
All Designsy websites are search engine optimised, meaning we research keyword frequencies and search patterns based off Google's algorithm to create a website that is search engine friendly and give you a better chance to rank higher on Google.
Whether your a real estate agent that needs a <i>mortgage repayment calculator</i> or a fancy new restaurant that needs automatically updated menu items and photos. Our expert team can create custom features and code for your business, chat with our team today.
With more and more people browsing from devices, having a responsive website for mobile and tablet is a key factor towards your user friendliness, drop-off rates and Google ranking score. Every Designsy website comes with a fully responsive mobile/tablet version.
Get custom multi-step forms that are directly linked to your email and mobile. Be alerted in real-time of customer enquiries, call-back requests or sales leads. We also have custom databases that helps you organise your leads and customers. Save time and never miss another opportunity again!
Here we have three example websites for three different niches.
Whether you like a particular style of website, or you want it to perform a certain function (like an online store), or even a website based on your particular industry, we will tailor design it to meet your business needs.
Enough talk, let's show you our walk:
Website Renovation Specialists
Got a website already, but it needs some work? Designsy specialises in transforming old outdated websites into modern new web designs that wow your customers and get you set up for the 21st century. Stand out from your competitors and enquire today to see how Designsy can transform your business website.
Our Website Design Process:
Our website design process starts with getting to know your business better and understanding your goals. We try to find out as much as we can about your brand and story so our designers can best communicate it to your target audience.
We conduct extensive research into your industry, competitors and ideal customers to create a tailored strategy and design to best meet your goals.
Here we dive deep into the user experience (UX) and user interface (UI). Here our creative juices start flowing (mainly coffee) and we get to work to create a mock-up design of your new website.
Once approved, we start crafting your website brick by brock, code by code. We combine your chosen design elements, mixed with your business goals, target audience and visual content to create a website that will leave your customers and competitors in awe.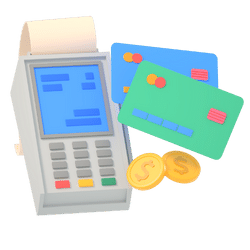 All the benefits of an in-store experience, right from your sofa. Trackies optional.
Businesses have learnt the power and neccessity of eCommerce in recent times, more and more customers are now preferring shopping online than ever before. If you sell products or services online, you would know the importance of an easy-to-use, modern and secure online store. However, eCommerce websites are a different breed altogether from regular websites – you have inventory tracking, shipping processing, backend software and secure payment processing facilities. Talk to our expert team today to see how we can streamline your production, saving you time and money.